All Subject Model Paper 2024, Class 12th Hindi, English, Physics, Chemistry, Math, Bio, Sociology Sanksrit All Subject model Paper Download PDF
Up Board All Subject Model Paper 2024, Class 12th Hindi, English, Physics, Chemistry, Math, Bio, Sociology Sanksrit All Subject model Paper Download PDF Question paper released By UPMSP 2024- 
12th Eall subject Question Paper pdf 2024, 12th Model Paper 2024, Hindi & English Medium PDF – Up Board hindi English  math Model Paper 2023. UPMSP (New Syllabus 2024); Board Exam 2024.
UP Board Model Question Paper 2024 for Class 12th English-
UP Board Class 12 English Latest Model Paper 2024 : बोर्ड ने जारी किया, कक्षा 12वीं के लिए नया मॉडल प्रश्नपत्र 2023 – Model Paper 2024 :  इस पोस्ट में हम आपको यूपी बोर्ड परीक्षा  2024 के लिए निर्धारित पैटर्न पर आधारित कक्षा 12  English का मॉडल प्रश्नपत्र प्रदान कर रहे हैं. Model Paper 2024 – In this post, we are providing you the Model Question Paper of Class 12 Angreji based on the prescribed pattern for UP Board Exam 2024.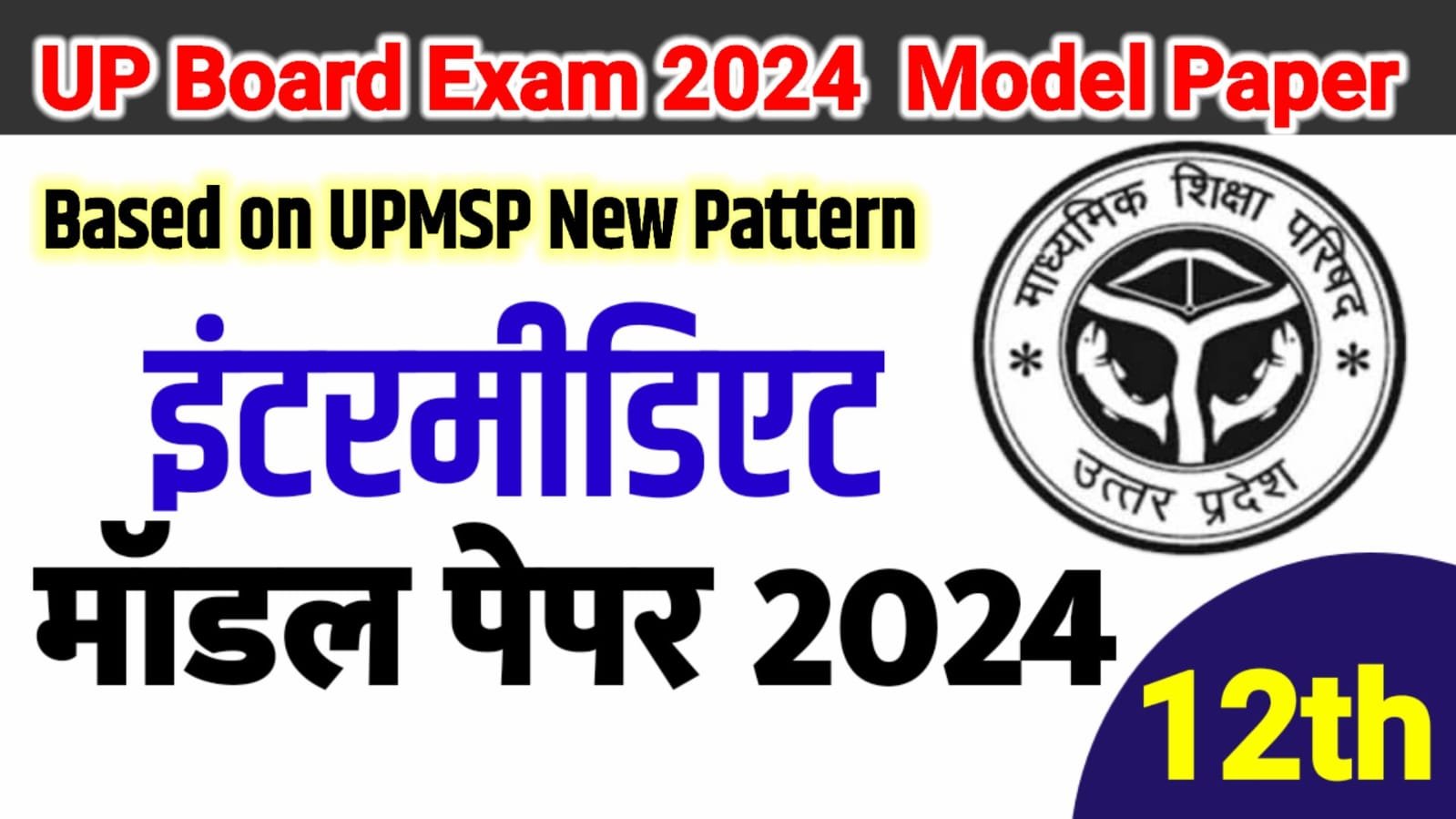 Uttar Pradesh Madhyamik Shiksha Parishad Exam Paper 2024

Board Name 

UP Board [UPMSP]

Session 

2023-24

Class 

12th [inter]

Subject

All Subject Hindi English

Maximum Marks

100

Passing Marks

33.33%

Download PDF

Bellow Link 

Practical 

Subject-wise
| | | |
| --- | --- | --- |
| Sr. | Subject Paper Name  | Download Link |
| 1 | General Hindi (सामान्य हिन्दी)  | Download  |
| 2 | Sahityik Hindi (साहित्यिक हिंदी) | Download  |
| 3 | English (अंग्रेजी) | Download  |
|   |   |   |
|   |   |   |
|   |   |   |
|   |   |   |
|   |   |   |
|   |   |   |